Tento typ obrazu je jedným z našich prvých produktov a poskytuje obrovské množstvá farebných kombinácií, veď na výber je až 30 farieb. Konkrétne tento s rozmermi 60x120cm sme mali na sklade a putoval do pomerne prázdnej kancelárie dvoch mladých inžinierov.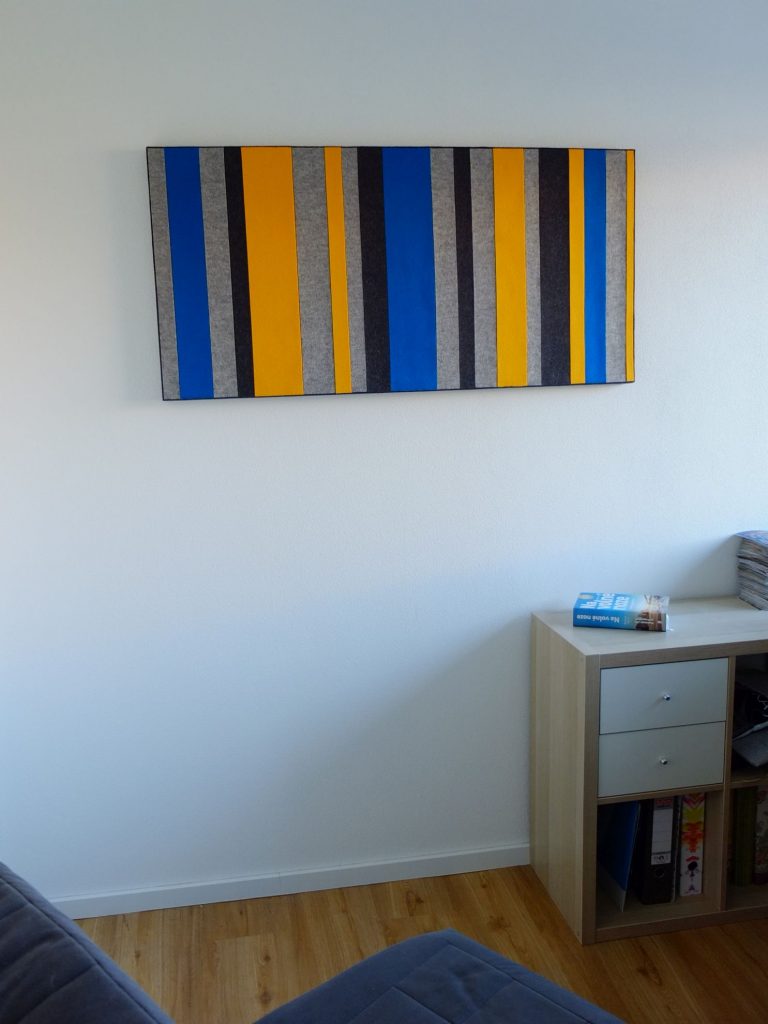 "Jeho zavesením sa výrazne znížili doby dozvuku v kancelárii, a to hlavne pri častých konferenčných hovoroch."
Okrem toho je vo farebne neutrálnej kancelárii tak výrazný, že každá návšteva sa ako prvé spýta, čo je to za obraz.
Naše akustické obrazy sú jedinečné nie len svojim dizjanom, ale sú zároveň schopné svojou aplikáciou výrazne redukovať čas dozvuku a hladinu hluku v interiéroch.